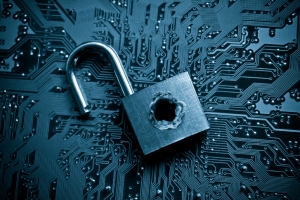 Among the more than 21 million current and former federal employees whose personal information was compromised during two recent data breaches at the U.S. Office of Personnel Management, were federal judges and employees of the judiciary.
In an article in the National Law Journal, Zoe Tillman writes about how judges and judiciary employees have been receiving letters from OPM to inform them that their data was among the millions of records compromised in the breaches. This has plunged the federal judiciary into crisis mode, forcing them to figure out how to respond.
Two major data breaches at OPM
There were two significant, separate-but-related data breaches that have had an impact on past and current federal employees and their families, contractors and anyone who has applied for a government security clearance since 2000.
April 2015 – OPM discovered that the personnel data of 4.2 million former and present federal government employees had been stolen. The data breach included Personally Identifiable Information (PII) such as name, date of birth, home address and Social Security numbers. Those who were affected by this breach have been notified.
June 2015 – OPM noticed that information with regard to background investigation records of current, former and prospective federal employees and contractors had been compromised. OPM is still in the process of notifying the upwards of 21 million people who were impacted by the second breach.
In the NLJ article, Tillman notes the fact that judicial security is a sensitive issue for the courts, and that Congress has adopted special protections to protect the personal information of judges, who have been urged to alert the U.S. Marshals Service if their information has been compromised in the breach.
OPM's response to the data breaches
In a June 23, 2015, OPM released a statement that included the following:
"Protecting the integrity of the information OPM maintains is the agency's highest priority. OPM continually evaluates our IT security protocols to make sure that sensitive data is protected to the greatest extent possible, across all networks. Because cybercrime is an evolving and pervasive threat, we are continuously working to identify and mitigate threats when they occur."
In their statement, OPM gives information about how federal employees can manage their identity and financial information. They also shared tips on how to avoid becoming a victim of fraud while doing online transactions. Some of these tips include:
Do not send sensitive information over the Internet before checking a website's security (for more information, see Protecting Your Privacy.)
Those federal employees whose PII was compromised as a result of the breach will be eligible for free credit monitoring and identity theft protection services for three years.