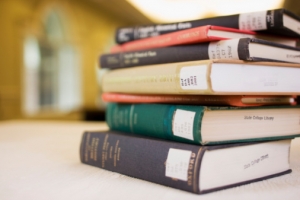 A federal appeals court ruled in favor of Google's decade-long project of scanning millions of copyrighted books. The U.S Court of Appeals for the 2nd Circuit dismissed the lawsuit, Authors Guild v. Google, Inc., which accused Google of copyright infringement claiming that serving up search results for books they have scanned without permission infringes on the author's copyright. The Author's Guild says that Google's book search is not transformative, and that the snippets it provides can be seen as an illegal, free substitute for the book.
The three-judge panel rejected the Author's Guild's claims that may serve to broaden the scope of what can be considered fair use in the digital age. So, Google can now continue to scan books without asking authors for permission. The judges on the panel explained that Google's scanning project makes public information about the plaintiff's books, but they do not provide a "substantial substitute" for them.
What exactly is the problem with Google's project?
In 2004, Google began working with major libraries such as the ones at Harvard, Stanford, the University of Michigan, the New York Public Library and the University of Oxford, to digitize millions of books, many of which were out-of-print. The entire book is scanned and digitized, but readers do not have access to any more than 20 percent of a particular book. When a searcher does a keyword search the results include book titles, page numbers and short snippets of text.
But the book scanning was done without permission from the author or publisher prompting the Author's Guild original lawsuit in 2005. Google's book scanning project has allowed new access by the public to books that have long been out-of-print, but it also allows researchers to search for particular terms that might or might not appear in a book, or in millions of books in order to learn more about the frequency of word usage, nomenclature and other topics.
The Author's Guild lawsuit claims that Google's book scanning project infringes on copyright; the panel of judges disagreed. Judge Pierre Leval, who is a respected authority on copyright and fair use, wrote for the majority about the transformative nature of Google's project. Google's justification for having transformed the original works was that they were providing information that would have been otherwise unavailable to the public. The court's opinion finds that Google's use is highly transformative.
There remain privacy concerns with regard to Google's Book Search and how they use and potentially release a user's search and purchase history. Users can review Google's privacy policy to find out what information they collect about users, how they use that information and what control each user has over the information they share.
The Author's Guild reports that they plan to seek review for their case from the Supreme Court.