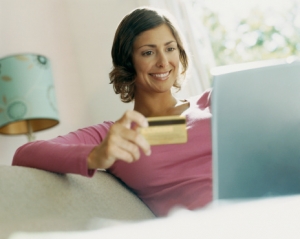 Do you read all of the fine print in the contract when you make an online purchase, or do you scroll to the bottom, click "I accept," and keep moving? Some companies have been inserting non-disparagement clauses in consumer contracts, also referred to as "gag" clauses, which prohibit customers from posting negative reviews of their product or service online. It might feel strange, in a country where we think we enjoy freedom of speech, that a company can contractually restrict free speech and levy a fine against a customer for posting a negative review.
Congress has introduced legislation that would put an end to those so-called gag clauses in consumer contracts. The Consumer Review Freedom Act of 2015 (S.2044 and H.R.2110) would protect the consumer's First Amendment right to free speech by banning non-disparagement clauses, and it would authorize the federal government and state attorneys' general to take enforcement actions against companies that impose contracts containing gag clauses on consumers.
One of the challenges with this proposed legislation, as pointed out in an article on Forbes.com, is that there is no provision for consumer redress. If a business attempts to impose or enforce a gag clause, there is no penalty and no way to assess any damages suffered by the consumer as a result of the enforcement action.
At the Senate Commerce Committee hearing on the proposed bill, a witness names Jen Palmer, described how a company charged her husband $3,500 after she posted a negative review of the business. The company reported the debt to credit reporting agencies which damaged their credit and caused problems when they were unable to qualify for financing to buy a new furnace for their home.
In another example, Scott Hooton posted a negative review online of a moving company with which he had a negative experience, and they sued him for $15,000 for defamation over the one-star review he left online.
Businesses that rely so heavily on positive consumer reviews and word-of-mouth advertising might expend more energy focusing on creating a favorable customer experience rather than penalizing them for posting reviews about the poor service they received from the company. Consumers might also take the time to read and understand the contracts that they are agreeing to before accepting them.
Negative speech is still protected in this country as long as it is truthful and not defamatory. This proposed law would uphold the consumer's right to post negative reviews that are factual and based on their experience with a particular business.