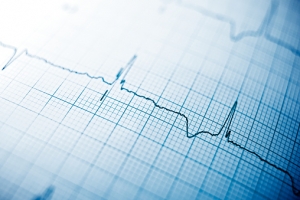 In January 2016, a lawsuit, which is seeking class-action status, was filed in federal court in San Francisco, claiming that Fitbit's PurePulse heart rate monitoring technology is inaccurate by an average of 24.34 beats per minute (BPM) to 75 bpm in some cases. The lawsuit also challenges the company's binding arbitration policy.
When Kate McLellan, one of the three original plaintiffs, began using her Fitbit heart rate monitor, she discovered that it did not accurately report her heart rate. She contacted Fitbit's customer service department and asked for a refund, which they denied. McLellan filed a lawsuit alleging that the heartrate monitors do not work and that the company's ads are deceptive.
Another issue in the lawsuit is the company's binding arbitration policy. Fitbit's consumer agreement says that by visiting the company's website one is surrendering their legal rights and is subject to the class action ban.
In an article in the Wall Street Journal, Fitbit claims that the complaints in the lawsuit are false. In a company lawsuit, Fitbit says the following: "We do not believe this case has merit. Fitbit stands behind our heart rate technology and strongly disagrees with the statements made in the complaint and plans to vigorously defend the lawsuit."
In order to use the Fitbit device, users must first log in to the website and register it. Part of the registration is a binding arbitration agreement that bans customers from taking legal action against the company from which users have 30 days to opt out.
After hearing about the lawsuit, Consumer Reports magazine, which has previously tested both the Fitbit Surge and the Charge HR, and found them to be accurate, decided to test both devices again. In an article in Consumer Reports Magazine, Taking the Pulse of Fitbit's Contested Heart Rate Monitors, they tested both Fitbit devices and found that both the Surge and the Charge HR were accurate when tested against a Polar H7 ECG Monitor worn on the tester's chest. Consumer Reports continues to recommend both products, and they say that they will watch the outcome of the case closely.
Fitness enthusiasts like to monitor their heart rate while they workout in order to measure their progress against their goals, or because they may have been told by their doctor to not exceed a particular heart rate for health reasons. Consumers are willing to spend a little bit more money on a fitness tracker that promises to accurately monitor heart rate while working out.
Manufacturers have a legal obligation to make products that are safe, will not cause harm to the consumer, and that perform as promised. If a company advertises that a product provides a specific benefit, but it does not do so, the company can be sued for deceptive advertising. It remains to be seen what the outcome of this legal challenge will be.